Wood Look Tile in Gonzales, LA, from Halpin's Flooring America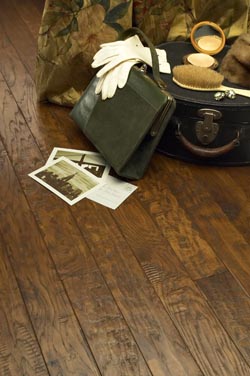 Finding the right flooring for your home is a challenge. From basic looks to advanced advantages offered by varying products, you have a lot to consider before you invest in a foundation for your favorite activities and décor. At Halpin's Flooring America, we want to make the shopping process simpler. If you want the best products at the best prices, we're the team to trust.
One of our most exciting offerings is our wood look tile in Gonzales, LA. For homeowners who want to get both luxurious style and long-term value, this option represents a unique opportunity. It emulates authentic, natural hardwood—one of the industry's most treasured coverings—but comes with several unique features, including:
Moisture Resistance
Heating and Cooling Benefits
Limitless Design Options
Easy Upkeep
Beyond the Basics: Tile in Detail
Though our tile is extremely promising for those who enjoy the aesthetic of natural wood, it's important to know exactly what you're buying before you ever spend a dollar. That's why we offer all the help you need to explore our ceramic and porcelain wood tile products at our spacious showroom. Here, you can shop all the top manufacturers under one roof, get guidance from our knowledgeable flooring experts, and take advantage of our unparalleled buying power.
In particular, we can help you decide between the two main variants of tile that can effectively embody the appearance of wood. This choice is crucial since each option represents a chance to maximize your project's potential through smart application of the right material.
Quality Porcelain: The more durable of the two options, this product offers remarkable protection against both foot traffic and water. That makes our wood plank porcelain tile perfect for rooms of almost any kind, including bathrooms, basements, and kitchens where it might otherwise be impractical to install other wood-like options.
Stand-Out Ceramic: If you have a challengingly sized or proportioned space that needs excellent flooring, ceramic is the way to go. Since it's easy to cut, it's well-suited to projects that require excellent adaptability. In addition, its lower price point allows you to take on large renovations without compromising on your results.
Your Full-Service Flooring Store
No matter which option you choose, we can help you make the most of it. From in-depth comparisons between porcelain and ceramic wood tile to additional décor opportunities in the form of stunning area rugs, we have your floors covered. Just stop by at your earliest convenience, and you'll enjoy the advantage of shopping with the leading national network of flooring suppliers.

Contact us today for assistance with all your flooring needs. We proudly serve Gonzales, French Settlement, Maurepas, Pierre Part, and Napoleonville, Louisiana, as well as the surrounding areas.