Upgrade Your Home with New Flooring in Gonzales, LA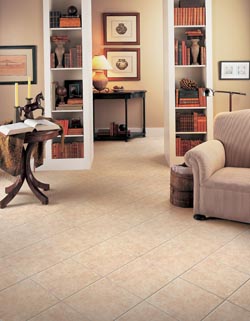 Renewing the floors in your home can be an exciting prospect. However, it also comes with several new and unexpected responsibilities. Maintenance needs differ between many of the most popular flooring materials. The care needs of carpet and hardwood vary significantly from those of tile. Fortunately, Halpin's Flooring America is here to help you find the right choice for your upcoming home remodeling project.
As a leading provider of premium flooring in Gonzales, LA, and the surrounding areas, our knowledgeable specialists know our products inside and out. Our product breadth and depth of knowledge are two of the reasons locals trust us to help furnish their spaces with beautiful home flooring. Stop by our expansive showroom to see firsthand how we can help you make the right choice for your project.
Offering Selections from Trusted Flooring Brands
At our fully stocked showroom, we strive to provide eager shoppers with a rewarding shopping experience. Between our handpicked products from top flooring brands such as Floorcraft™, Gibraltar™, and Resista™ and our unending commitment to our customers' satisfaction, you can have complete confidence when you turn to us for new home flooring. Step through our doors to browse our impressive selection of floor coverings, including:
Carpet Flooring Hardwood FlooringLaminate FlooringLuxury Vinyl FlooringTile Flooring
When you buy from us, you get the peace of mind that comes from shopping with one of the nation's most widely preferred flooring stores. Best of all, when you put your flooring needs in our capable hands, you can count on our team to handle your needs during every stage of your remodeling project.
Trust Our Crew Members with Your Every Flooring Need
Our choice selections are designed to stand up to regular wear and tear, but even the most resilient floors aren't invincible. That's why it's crucial to practice routine maintenance and regular cleaning to keep your underfoot surfaces looking and performing their best. Be sure to speak to our knowledgeable specialists about the maintenance needs of our different surfaces to find the right product for your remodeling project.
Once you've made your selection, our trained flooring installation team will ensure every inch of new flooring is perfectly placed. Our skilled installers have the knowledge and tools to work with every style we have in-store. Rest assured that when you trust us with your installation needs, you'll gain a showroom-ready look in your home that you can be proud of year after year.
Contact our showroom to browse our wide assortment of premium flooring selections. We proudly serve home and business owners in Gonzales, St. Amant, Sorrento, Donaldsonville, and Geismar, Louisiana, as well as the surrounding communities.